Credit Card Callers
ONLINE READERS
*You must accept our Terms of Use to Proceed with the Psychic Reading.
Clairvoyance Home > Clairvoyant Reading
Clairvoyant Reading
Your future is basically made up of probabilities. Your personalities together with your spirit create the probabilities of your future. You have complete control over your future. Everything that is bound to happen in your future happens within what you can control. The reason you and most people think you have no control of the future is because you are not conscious of what is exactly going on with your present life because you are not aware that your spirit works closely with you to achieve what you need done.

A clairvoyant reading can give you insights about your present life you may not be aware of. Insights gained from this reading can help you make your own informed choices that can affect the outcome of your future. Insights gained about your future from an intuitive are subject to change depending on the choices you make now. An intuitive can help you be in full control of your future by showing you what is bound to happen to allow you to choose the right path to take.
Some people seek a clairvoyant reading for guidance on the right direction to take. Clairvoyant readings do not work to influence you to take a particular direction or path in life. Clairvoyant readings are meant to give you messages and information from the higher realms you may not have known otherwise. A reading may reveal information to confirm facts you are already aware of yourself. A clairvoyant revealing things you already know but did not tell her is an assurance that she is a reliable reader.

Almost everyone has a tendency to picture in their minds the future they desire for themselves. Most people seek clairvoyants to hear that the future they desire will indeed become a reality. Clairvoyant readers will tell you the reality of what they see within you. Clairvoyant readings can go both ways. Clairvoyant readings can confirm the outcome you desire. Clairvoyant readings can serve as a reality check for certain things that are not meant to be. It is important to have an open mind and absorb what is being said when you are speaking with a clairvoyant.

Regardless of whether a clairvoyant told you something you wanted to hear or did not want to hear, you should come out of a reading feeling good about yourself. It is difficult to be the deliverer of negative messages. When a good clairvoyant delivers bad messages, she will give you guidance on how to deal with them. A good clairvoyant will provide you with information on how a negative message can in the long term have a positive impact in your life. A good clairvoyant will give you insights on how to stay away from negative events in your life.

A clairvoyant reading will always give you truthful insights. Trust your clairvoyant to show you the right path and heal you of any negativity present in your life. You have made a decision to talk to a clairvoyant to seek clarity on certain issues. A clairvoyant will give you the clarity you need if you accept what she says and do what you feel is right.
Select Your Country for Credit Card Readings
Clairvoyance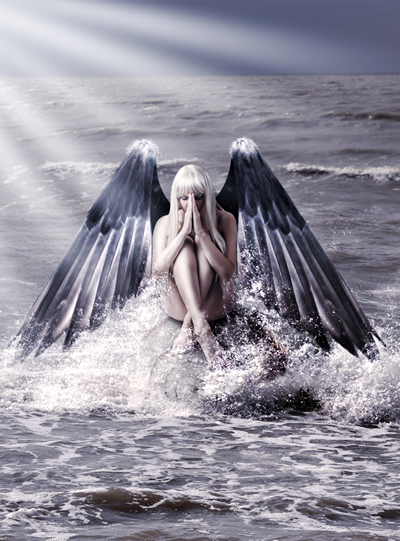 About Clairvoyance.com.au