Credit Card Callers
ONLINE READERS
*You must accept our Terms of Use to Proceed with the Psychic Reading.
Terms of Service and Condition of Use
User's Acknowledgement and Acceptance of Terms
Access Positive Pty Ltd provides the clairvoyance.com.au site and its related services to you the User including your business subject to your compliance with all the terms and conditions set out as the following called Terms of Use ('TOU"). The Terms of Use are in addition to any written agreement we may have with you or your business.
Defined Terms
"Content" Any information created by Access Positive, its employees or Contractors in the form of voice, data or any other media available via the website(s) telephony system or any other communications as information or advice.
"Client" Is a user who utilises any of Access Positive's Services in the form of content or connections.
"User" Any person using Access Positive's content or Services, and can be either Client or Contractor/Service Provider or both.
"Contractor" Also referred to as "Service Provider" Any skilled metaphysical individual such as a psychic reader utilizing Access Positive's various communications platform to connect to a Client or offer other services.
"Service" Means the services such as the Connection and Content provided to Clients via Access Positive's various websites and it's Platform via Service Providers such as psychics and mediums.
"We" "Us" denotes Access Positive Pty Ltd.
"Service Provider" Is a user whom offers Services via Access Positive's various websites and communication platforms or via an affiliate.
Terms of Service:
The following terms and conditions govern all use of Access Positive's websites and all content, services and products available at or through the various websites, including, but not limited to, accesspositive.com.au; clairvoyance.com.au and all other sites, owned and operated by Access Positive, including its affiliates. The Websites are owned and operated by Access Positive Pty Ltd. The Websites are offered subject to your acceptance without modification of all of the terms and conditions contained herein and all other operating rules, policies (including, without limitation, the Privacy Policy) and procedures that may be published from time to time on this Site by Access Positive Pty Ltd (collectively, the "Agreement").
PLEASE READ THIS AGREEMENT CAREFULLY BEFORE ACCESSING OR USING THE WEBSITE SERVICES OR ACCEPTING ITS CONTENT. BY ACCESSING OR USING ANY PART OF THE WEB SITE AND ITS SERVICES, YOU AGREE TO BECOME BOUND BY THE TERMS OF USE OF THIS AGREEMENT. IF YOU DO NOT AGREE TO ALL THE TERMS OF USE OF THIS AGREEMENT, THEN YOU MAY NOT ACCESS THE WEBSITE OR USE ANY SERVICES. IF YOU DO NOT ACCEPT THESE TERMS OF USE PLEASE EXIT THE SITE NOW AND CEASE USING ALL SERVICES RELATED TO THIS SITE. YOUR AGREEMENT WITH US REGARDING ACCEPTANCE OF THESE TERMS BECOME EFFECTIVE IMMEDIATELY UPON YOUR USE OF THE SITE OR ITS SERVICES. IF THESE TERMS OF USE ARE CONSIDERED AN OFFER BY ACCESS POSITIVE, ACCEPTANCE IS EXPRESSLY LIMITED TO THESE TERMS.
Access Positive reserves the right to change these Terms of Use at any time without notice. Any changes to the Terms of Use will become effective immediately and it is your responsibility to keep yourself updated to any changes which may affect you or your business. Your continued use of the site after modifications to the Terms of Use will be in acknowledgement and acceptance of the modified Terms of Use.
DESCRIPTION OF SERVICES.
Access Positive provides various services via clairvoyance.com.au and other web sites including but not limited to psychic and counselling services and other like services. All services are subject to our terms of Use. The services are provided via a variety of software and telephony communications. All services, content and information are provided as entertainment and do not constitute legal, medical, financial advice or any sort of professional counselling. Content and services should not be substituted for seeking a qualified professional in counselling or health field. The Services provided by Access Positive are for entertainment purposes only.
You are responsible for providing at your own expense all the equipment required to utilize the services or in the provision of Services, including, computer/laptop, phone modem, internet access and all associated fees with the connection to the internet.
Registration.
If you create an online account, you are responsible for maintaining the security of your user name and password of your account, and you are fully responsible for all activities that occur under the account and any other actions taken in connection with the account. By registering for an account either online or via our phone helpdesk you agree that you are aged 18 years or over and all information provided in the Registration is true and accurate and that you will keep the information current and accurate. You must immediately notify Access Positive Pty Ltd of any unauthorized use of your Account, or any other breaches of security. Access Positive Pty Ltd will not be liable for any acts or omissions by you, including any damages of any kind incurred as a result of such acts or omissions. By registering with us you agree to allow us to send you occasional promotional material of which you will be able to opt out of via a link containing details of how to be removed from any mailing list. You will still be notified if there is a concern with your account, payment problems or any issue with a connection with our platform or Service Providers.
1. Communication Conduct.
If you or your business operate an account, use our Services, provide Services, communicate with others or comment or post material to Us or the Website(s), you are entirely responsible for the communication or content of, and any harm resulting from, that Content or communication. That is the case regardless of whether the Content or communication in question is verbal communications, constitutes text, graphics, an audio file, or computer software. By utilizing the services or making communication or Content available, you represent and warrant that:
the downloading, copying and use of the Content will not infringe the proprietary rights, including but not limited to the copyright, patent, trademark or trade secret rights, of any third party;
the Content does not contain or install any viruses, worms, malware, Trojan horses or other harmful or destructive content;
the Content or communications is not pornographic, does not contain threats or incite violence towards individuals or entities, and does not violate the privacy or publicity rights of any third party;
you or your business' use of our Services or any communications shall not defame, harass, stalk, threaten, or violate the legal rights of others.
by submitting content to Access Positive via any of its web portals (including Blogs, biodata, images, audio etc ) you are giving Access Positive and its affiliated publications the unlimited right to display, store or publish such content (or a derivative of the work) for various marketing and promotions for any length of time.

We reserve the right to remove or edit any submission without notice.
Without limiting any of those representations or warranties, Access Positive Pty Ltd has the right (though not the obligation) to, at Access Positive Pty Ltd's sole discretion (i) refuse or remove any account, access to its services or content that, in Access Positive Pty Ltd's reasonable opinion, violates any Access Positive Pty Ltd policy or is in any way harmful or objectionable, or (ii) terminate or deny access to and use of the Website or its Services to any individual or entity for any reason, in Access Positive Pty Ltd's sole discretion.
Important note: It is a violation of the Terms of Use for you to give or receive any contact information or to be in contact with any of the listed service providers and/or contractors on our web site(s). Access Positive bears no responsibility or liability for any such contact.
2. Responsibility of Website Visitors or Users.
By operating the various Websites, Access Positive Pty Ltd does not represent or imply that it endorses the material there posted, or that it believes such material to be accurate, useful or non-harmful. You are responsible for taking precautions as necessary to protect yourself and your computer systems from viruses, worms, Trojan horses, and other harmful content. The Website or its Services may contain content that is objectionable, as well as content containing technical inaccuracies, typographical mistakes, and other errors. Access Positive Pty Ltd disclaims any responsibility for any harm resulting from the use by visitors of the Website or users of the services, or from following the advice or instructions or suggestions from its content or services.
3. No control on Service Providers.
Access Positive Pty Ltd does not have any control over Service Providers (Psychics and other counsellors) methods and advice and is not responsible for their contents or their advice. You will not hold Us responsible for:
A) Any damage or stress related to any action or communications actioned as a result of advice given from the psychic or metaphysical expert.
B) The accuracy, usefulness or relevancy of the information provided by the Service Provider (psychic contractor).

You must be aware that any content or advice given by a User could be misleading or incorrect and it is Your responsibility to use caution and common sense when you accept or follow any advice given.
The links, Services or Adverts provided on any of Access Positive Pty Ltd websites does not represent or imply that it endorses such websites, Services or advertised WebPages. You are responsible for taking precautions as necessary to protect yourself and your computer systems from viruses, worms, Trojan horses, and other harmful or destructive content. Access Positive Pty Ltd disclaims any responsibility for any harm resulting from your use of clairvoyance.com.au and all other websites, services, owned or operated by Access Positive.
4. Copyright Infringement and DMCA Policy.
As Access Positive Pty Ltd asks others to respect its intellectual property rights, it respects the intellectual property rights of others. If you believe that material located on or linked to by clairvoyance.com.au violates your copyright, you are encouraged to notify Access Positive Pty Ltd. Access Positive Pty Ltd will respond to all such notices, including as required or appropriate by removing the infringing material or disabling all links to the infringing material.
5. Intellectual Property.
This Agreement does not transfer from Access Positive Pty Ltd to you any Access Positive Pty Ltd or third party intellectual property, and all right, title and interest in and to such property will remain (as between the parties) solely with Access Positive Pty Ltd.
6. Termination.
Access Positive Pty Ltd may terminate your access to all or any part of the Website or its services at any time, with or without cause, with or without notice, effective immediately. If you wish to terminate this Agreement or your account (if you have one), you may simply discontinue using the Website or its services. All provisions of this Agreement which by their nature should survive termination shall survive termination, including, without limitation, ownership provisions, warranty disclaimers, indemnity and limitations of liability.
7. Disclaimer of Warranties.
The Website and its Services is provided "as is". Access Positive Pty Ltd and its suppliers or available services, service providers hereby disclaim all warranties of any kind, express or implied, including, without limitation, the warranties of merchantability, fitness for a particular purpose and non-infringement. Neither Access Positive Pty Ltd nor its service providers or suppliers, makes any warranty that the Website or its Services will be error free or that access thereto will be continuous or uninterrupted, the results that may be obtained from the use of the services or materials will be effective, accurate or reliable. You understand that you download from, or otherwise obtain content or services through, the Website and its services at your own discretion and risk.
8. Limitation of Liability.
In no event will Access Positive Pty Ltd, or its Services, affiliates, suppliers or Contractors, be liable with respect to any subject matter of this agreement under any contract, negligence, strict liability or other legal or equitable theory for:
(i) any special, incidental or consequential damages;
(ii) the cost of procurement for substitute products or services;
(iii) for interruption of use or loss or corruption of data; or
(iv) for any amounts that exceed the fees paid by you to Access Positive Pty Ltd under this agreement during the 48 hours period prior to the cause of action. Access Positive Pty Ltd shall have no liability for any failure or delay due to matters beyond their reasonable control.
9. General Representation and Warranty.
You represent and warrant that:
(i) your use of the Website and its services will be in strict accordance with the Access Positive Pty Ltd's Privacy Policy, with this Agreement and with all applicable laws and regulations (including without limitation any local laws or regulations in your country, state, city, or other governmental area), regarding online conduct and acceptable content;
(ii) your use of the Website will not infringe or misappropriate the intellectual property rights of any third party.
10. Indemnification.
You agree to indemnify and hold harmless Access Positive Pty Ltd, its contractors, and its provider of Services, and their respective directors, officers, employees and agents from and against any and all claims and expenses, including attorneys' fees, arising out of your use of the Website or its Services including but not limited to your violation of this Agreement.
11. Miscellaneous.
This Agreement constitutes the entire agreement between Access Positive Pty Ltd and you or your business concerning the subject matter hereof, and they may only be modified by a written amendment signed by an authorized executive of Access Positive Pty Ltd, or by the authorised posting by Access Positive Pty Ltd of a revised version. Except to the extent applicable law, if any, provides otherwise, this Agreement, any access to or use of the Website will be governed by the laws of the state of Western Australia, Australia, excluding its conflict of law provisions, and the proper venue for any disputes arising out of or relating to any of the same will be the state and federal courts located in Western Australia, Australia. If any part of this Agreement is held invalid or unenforceable, that part will be construed to reflect the parties' original intent, and the remaining portions will remain in full force and effect. A waiver by either party of any term or condition of this Agreement or any breach thereof, in any one instance, will not waive such term or condition or any subsequent breach thereof. You may assign your rights under this Agreement to any party that consents to, and agrees to be bound by, its Terms of Use; Access Positive Pty Ltd may assign its rights under this Agreement without condition. This Agreement will be binding upon and will inure to the benefit of the parties, their successors and permitted assigns.
Any Dispute Resolution Proceedings, whether in arbitration or court, will be conducted only on an individual basis and not in a class or representative action or as a named or unnamed member in a class, consolidated, representative or private attorney general action.
12. Customer Care, Improvements and Complaints.
To ensure we provide a quality service and to enable us to respond to users complaints you consent to allow us to access your account and records to enable Us to examine and scrutinize our services and connections and charges to you. In the event that you are dissatisfied with the services, charges on your credit card or phone bill, connections or content provided or the Terms of Use have been breached by any user or third party you must contact us immediately. Any complaint shall be investigated by Us, and you give us or our direct affiliates the authority to monitor connections, communications or transmissions to allow us to safeguard the User from any stressful or harmful consequences or outcomes.
13. Service Charges
Use of our Services incurs fees which can debit your telephone account or credit/debit card or PayPal account. It is your responsibility to monitor your usage and therefore the total amount for charges incurred.
Premium rate services (PRS) are charged at a per minute rate by your telephone provider and will appear on your telephone bill. Please ensure you have the bill owner's permission to use the service.
Credit card calls are charged to your credit or debit card in accordance with the listed prices on the web site(s).
Money Back Guarantee
Refund Policy: If you are not happy with the reading we will give you a Full Refund or a Free Reading with another Psychic. This is only available for Credit Card clients through the Manual Credit Card Service and you must end the call within 5-15 minutes and call the helpdesk to get the refund which will either be refunded to your credit card or given as free minutes with another psychic. You can choose to receive either a full refund or a free reading. We will offer a maximum of three (3) refunds to your account before your account is terminated.
Requests for refunds must be done on the same day as the reading.
Please terminate the reading at 5-15 minutes (minimum time) if you are not satisfied. You must contact Access Positive (The Helpdesk) directly to authorise your refund.
Contact Information
Access Positive
5/454 Roberts Road
Subiaco WA 6008
Australia.
Contact Number: 61 08 6161 2548
If you notice that any User is violating these Terms of Use, please contact us at jeff@accesspositive.com.au.

Last updated on 5/12/2011
Select Your Country for Credit Card Readings
Clairvoyance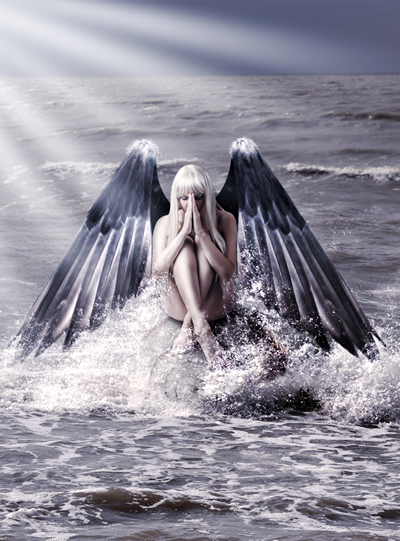 About Clairvoyance.com.au