Credit Card Callers
ONLINE READERS
*You must accept our Terms of Use to Proceed with the Psychic Reading.
Home > Angels > Names of Angels
Names of Angels
There are a couple of bible appearances in the Bible that the angels participated into. In fact, there are at least seventeen appearances of angels listed in the Gospel scriptures in the whole New Testament. The scriptures do not show the names of the Angels that appear in the Bible. Nonetheless, among the long list of angels the three popular ones are Michael, Gabriel and Raphael. These are the events wherein they paid a visit to some holy people in the bible. They are the ones delivering good news given by the good Lord.
When an Angel appeared to Zacharias. An angel appeared to him telling him that he will have a son that is to be named as John. The Angel was not named yet it was said that it was Angel Gabriel since the said angel is the common messenger of God.
"But the angel said to him, "Do not be afraid, Zacharias, for your prayer is heard; and your wife Elizabeth will bear you a son, and you shall call his name John." "(Luke 1:5, 11-13)
Angel Gabriel also visited the Virgin Mary. He told her that she is going to conceive a child, the savior of mankind.
"Then the angel said to her, "Do not be afraid, Mary, for you have found favor with God. And behold, you will conceive in your womb and bring forth a Son, and shall call His name Jesus." "(Luke 1:26-28, 30-31)
Three angels appeared to Joseph. This happened when he constantly questions about Marrying Mary who has conceived a child without anyone knowing about this miraculous phenomenon. It was revealed by the church that the three angels are Angel Gabriel, Raphael and Michael.

"An angel of the Lord appeared to him in a dream, saying, "Joseph, son of David, do not be afraid to take to you Mary your wife, for that which is conceived in her is of the Holy Spirit." (Matthew 1:19-20, NKJV throughout)
"An angel of the Lord appeared to Joseph in a dream, saying, "Arise, take the young Child and His mother, flee to Egypt, and stay there until I bring you word; for Herod will seek the young Child to destroy Him." (Matthew 2:12-13)
An angel of the Lord appeared in a dream to Joseph in Egypt, saying, "Arise, take the young Child and His mother, and go to the land of Israel, for those who sought the young Child's life are dead." Then he arose, took the young Child and His mother, and came into the land of Israel." (Matthew 2:19-21)
It was in the book of Revelation that determined the war between the good and the evil. Leading the troop of angels was Michael. With him as the commander, they fought the forces of evil to free the world from deadly sins which may cost them their spot in heaven.
"Then war broke out in heaven; Michael and his angels battled against the dragon. The dragon and its angels fought back, but they did not prevail and there was no longer any place for them in heaven. The huge dragon, the ancient serpent, which is called the devil and Satan, who deceived the whole world, was thrown down to earth, and its angels were thrown down with it." Revelation 12:7-9
Select Your Country for Credit Card Readings
Clairvoyance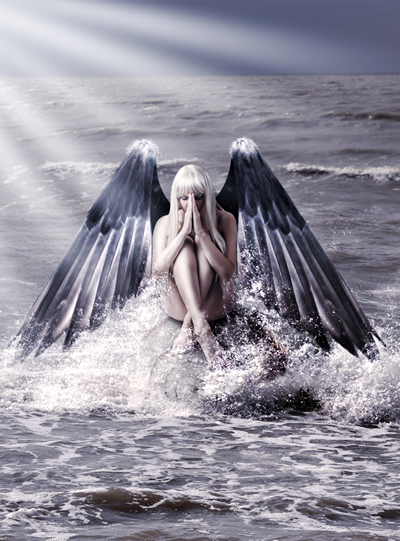 About Clairvoyance.com.au