Credit Card Callers
ONLINE READERS
*You must accept our Terms of Use to Proceed with the Psychic Reading.
Home
Clairvoyance
The wonderful gift to see beyond, to see your future
Genuine clairvoyant and psychics answer your questions on love, relationships, work and money.
What is Clairvoyance?
The process of clairvoyance involves attuning to the waves or vibrations of divine energy, or, getting plugged into it and be a part of it.
- is a person who by definition can ignite a spiritual phenomena so as to allow a shared vision of the unseen and assist in guiding a person towards enhanced health, wealth and happiness.
For those who are looking for dependable advice on a wide array of issues, from romance to career, to business and health concerns, a clairvoyant psychic can be a good option. Clairvoyants are people who have specialized supernatural skills, and these are the ability to perceive events, objects, persons and other living things from afar, without even seeing them. They also have this magical ability to view the past, present as well as the future. If you're looking to connect with a clairvoyant psychic in your town or city, but you don't know if the ones there are reputable or not, here are a number of ways for determining if the clairvoyant is truly skilled or not.
Questions You Can Ask in Your Clairvoyant Reading
It is already known how clairvoyants can help answer questions. These questions can be about anything. The ability of clairvoyants is not biased on the kind of questions. If you feel that there is an area of your life that is becoming an anchor that drags you down then you can ask your clairvoyant for enlightenment.
An area that is most of the time asked are questions about love and relationships.
The area about relationships include with relationship with your family, friends, and co-workers among others. Sometimes even family members or closest friends do not understand each other. A clairvoyant can help by providing a reading why people act the way they do. If you are troubled and confused why someone is getting in your nerves then a clairvoyant most probably has the answer. A clairvoyant can help also by making someone understand his own self. This new understanding is a much help in relating to others.
One that belongs to the list of the areas that people are most concern about is career and wealth.
This is not saying that career and wealth are the most important things here on earth but admit it or not, it is important. Career and wealth are important for most whether for personal reasons or for the family. A clairvoyant can help in these areas by giving insights on what one is doing right and what one should change. Most seekers ask clairvoyants about their promotions and if it will be coming soon. Many also ask if they should be leaving their current company for a greener pasture. There are so many questions about career and wealth that concerns humankind. A clairvoyant can surely help anyone one way or another.
Above are just some of the most common areas that people ask about.
But as abovementioned there are no limitations. Your problem may not seem as heavy as the others but you should know that problems depend on one's capability. And so if you feel that you need help then go ahead ask for it. A clairvoyant will be very much happy to provide you with a clairvoyant reading that can help you. A clairvoyant reading provides understanding, enlightenment, and a whole new perspective. Anyone can surely benefit in getting a clairvoyant reading if he will use it for the best and not to harm anyone. A clairvoyant reading is always for what is best and good.
Getting a Genuine Psychic Reading
Psychics are within everybody's reach. There are many psychics that can provide different types of psychic reading. The thing is even the fraudulent type are out in the market. A genuine psychic reading can help so much in decision-making. It can help a lot in giving guidance. That is why it is very important to make sure that you are getting your psychic reading from a legit one.
The first thing you can do is research about psychics in your area.
Because of the accessibility of information in the Internet, this task should be a piece of cake. Check for valid information like contact numbers and address. This is proof of legitimacy of his business. A real psychic is not afraid to put up his information to the public because he knows that he has nothing to hide.
You can also look for client s' reviews about psychics. You sure will find things about a psychic especially from disappointed clients. But remember, you should also not assume at one just by reading one review. You should stay rational and objective. Use your instinct to know what is real and what a fabricated story is. But this goes without saying that even experienced and genuine psychics are sometimes inaccurate. This is because of external factors like the seeker's confused energy or distractions by the surrounding.
Finding a real psychic is one thing. Then there is the actual psychic reading.
Do not give all your important information to your psychic. You might be led to do so that is why you should stay focus and alert. A fraud psychic will try to fish for information before the actual psychic reading starts. This is his way to make his words more credible. A real psychic on the other hand only needs a direction where you want him to concentrate. This is where the minimal questions are for.
Know everything about the psychic reading you want to avail.
This way you will be able to notice any abnormalities that will happen. You will also be more comfortable. A fraud psychic does this modus to get more money from you. If he asks for extra payment because of an extra magic that he did then you might have gone to a wrong psychic. A real psychic will lay down everything you need to pay beforehand. It is also best to canvass for the average market price before making a deal with any psychic.
You should also listen to the words the clairvoyant psychic says.
If you feel that it is too good to be true then you probably are right. A real psychic is honest with a little sensitivity in delivering his psychic reading. A fraud will tell everything that you want to hear so that you will leave with a happy heart and perhaps give him a tip for doing good. Well, he did well at your own expense. Genuine or not, it is strongly advised to stay rational when you receive your psychic reading for you own protection.
Select Your Country for Credit Card Readings
Clairvoyance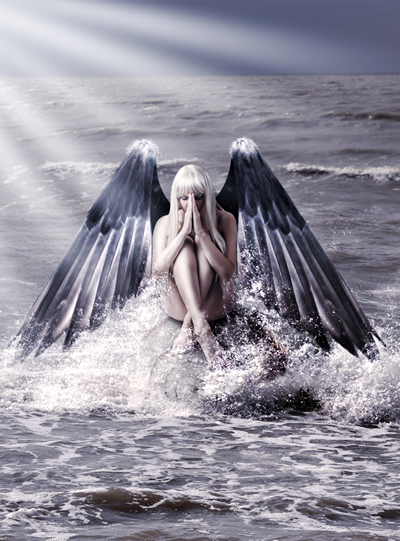 About Clairvoyance.com.au